China band saw machine vertical band saw machine for wood
I. Application of MJ3210AZ china band saw machine vertical band saw machine for wood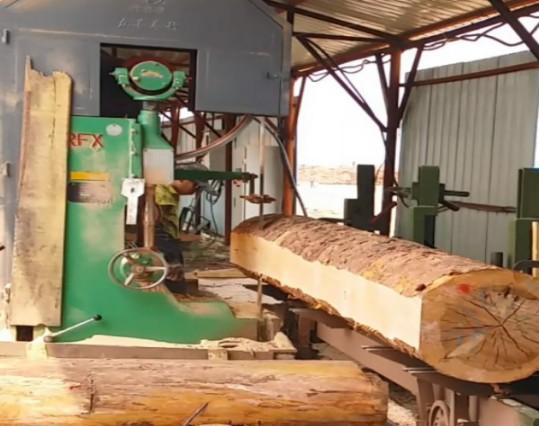 II. The advantage of MJ3210AZ china band saw machine vertical band saw machine for wood
1. Equipped with CNC operating system,high precision of log sawing
2. Easy to carry,can free to disassembly and installation
3. Smooth operation,high degree of automation.
III. Parameters of china band saw machine vertical band saw machine for wood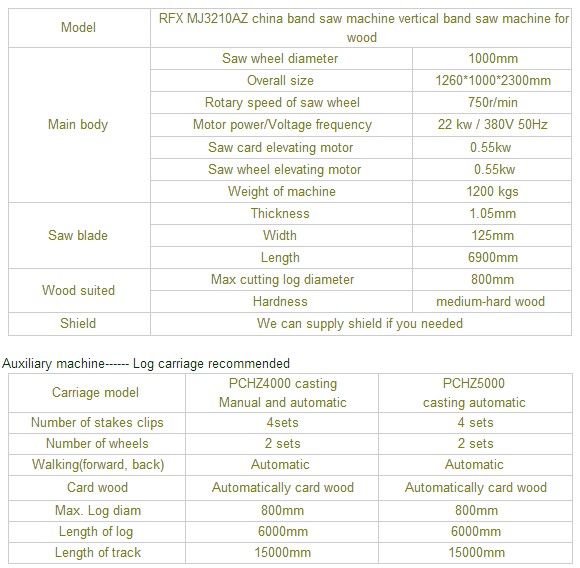 IV. On show of china band saw machine vertical band saw machine for wood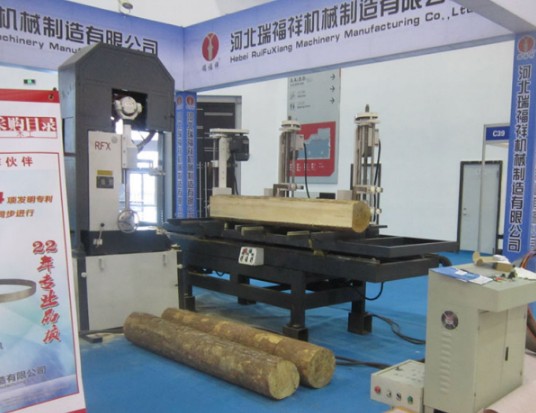 V. Production Flow
Hebei Ruifuxiang Machinery Manufacturing Co.,Ltd is with a rounded production system.
From the raw material of the saw wheel casting,main body casting ,to the small part production,
all be done by our own workers.The quality control can be settled.
It mainly including the following steps:
1.Saw wheel /band saw main body casting
2.Spare parts milling and boring
3.Sapre parts CNC turning
4.Parts welding and assembling
5.Main machine spray painting
6.Machinery testing running
ESP with the horizontal CNC center,plasma cutting machinery and lathe for finely milling and grinding,all guarantee the quality .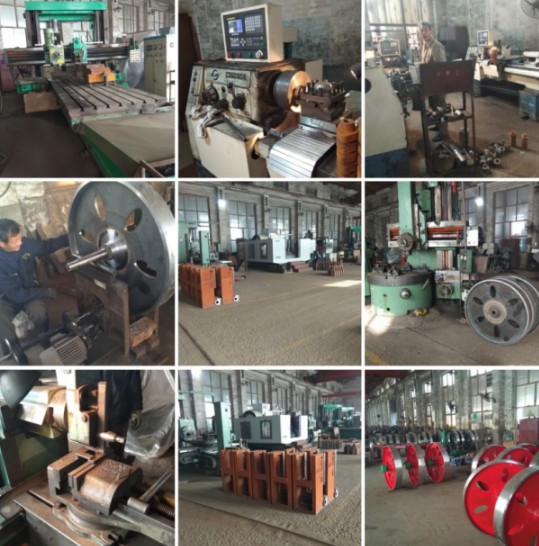 VI. Stocks of china band saw machine vertical band saw machine for wood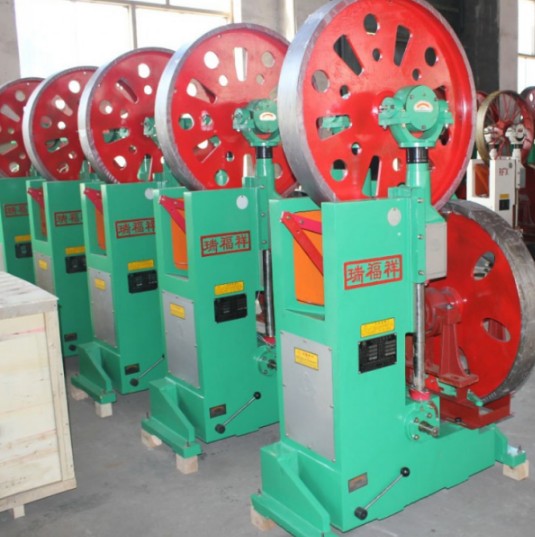 VII. Saw Blade Auxiliary Machine
china band saw machine vertical band saw machine for wood auxiliary machine usually related with the following machines:
1.Saw blade grinding machinery: grinding to a certain radian,for a better cooperation of the saw wheel and saw blades.
2.Automatic Saw Blade Sharpening: sharpen the saw blade tooth shape .
3.Saw blade welding machine: welding the blades together after breakage.
For the carbide saw blades,there are another specialized machine for it :
1.Carbide saw blade tooth welding machine
2.Carbide saw blade tooth sharpening after welding
These two machine is mainly developed of the carbide saw blades,esp for cutting hardwood.
save labor and time while working.
New patented products: the automatic swagging and sharpening all in one machine!We also have Wood Processing Line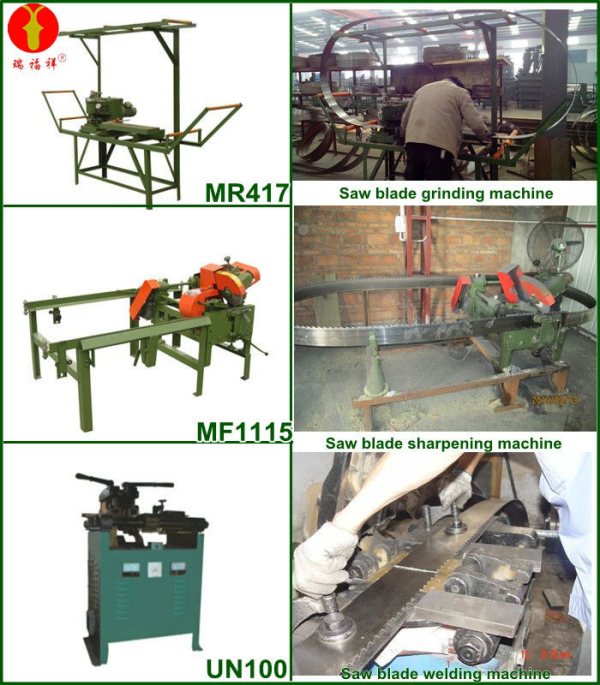 VIII. Packing and shipping
Packing
Nude packing or with the plastic film outside
Shipping
Usually the band saw together with the log carriage
1 full set for 1*20ft container
Also can have room for the sharpening and grinding machine etc.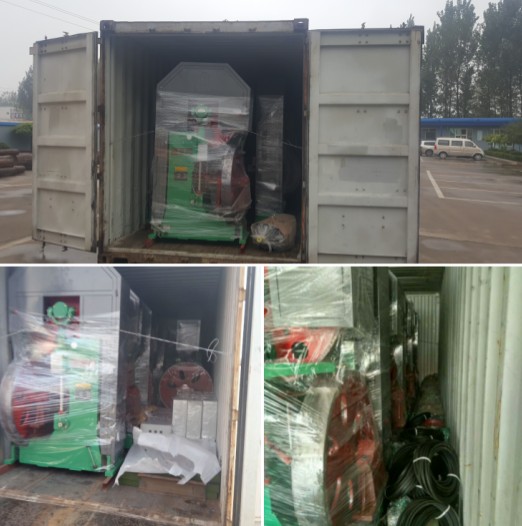 IX.
Our honor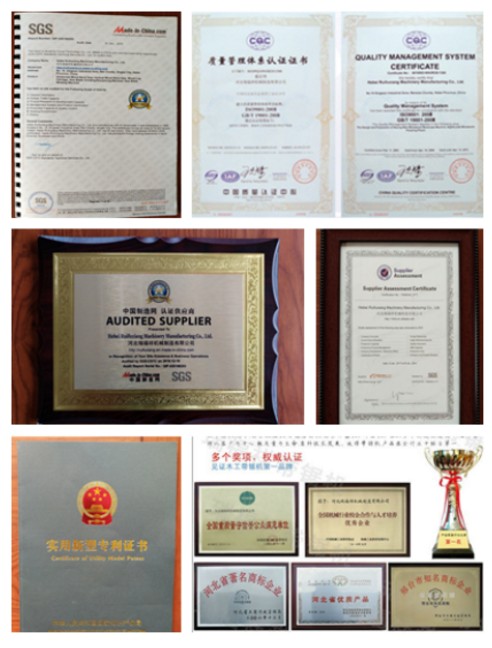 X. Our company
1. Over 100 workers in factory
2.ISO9001-2008 quality control
3.Over 10 engineer for R&D
4.Member of China Forestry Machinery Association
5.Multinomial product patent
6.10th Year Golden supplier on Alibaba (China)
7.20 years professional quality guarantee
8.Leading sales in woodworking band saw national wide
9.Well known brand enterprise in Hebei,China.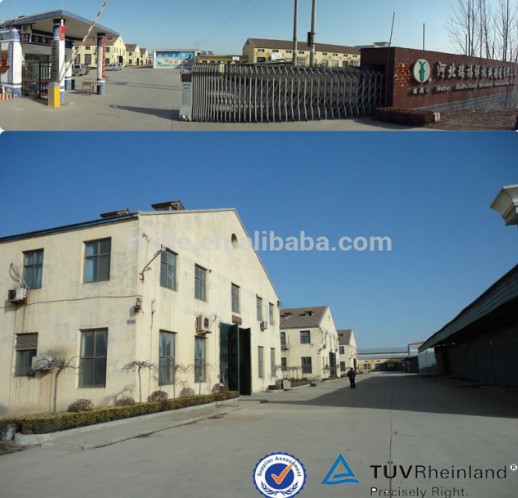 XI. Our service
All RFX customers have at their disposal a technician in order to help them to solve their eventual problems, whether it is an electrical, mechanical or hydraulic problem.
In the same way, they can order spare parts for recent equipment as well as for older one

Grupos de Producto : Máquina vertical de sierra de cinta > Sierras de cinta verticales manuales